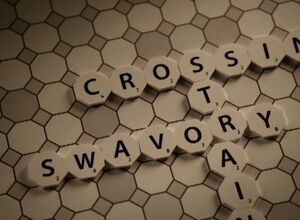 Swavory is a made-up word meaning sweet and savory.[1]
It was coined by Jack Box while playing a Scrabble-like word game with his wife Cricket. When pressed to use it in a sentence, Jack uses it to describe his restaurant's new Waffle Breakfast Sandwich. Refusing to accept the word as valid, Cricket threatens to withhold sex from her husband.
References
Edit
↑ Facebook post. July 13, 2012.